Poppenkleertjes... helemaal nieuw was het niet en toch weer wel. Toen ik pas begon te naaien, maakte ik een truitje voor Jules de klaspop en ook een paar kleertjes voor Barbie-poppen. Maar dat is al enkele jaren geleden en het waren ook geen babypoppen.
De verjaardag van nichtje kwam dichterbij en op het verlanglijstje stonden kleertjes voor de pop.
Heel lang twijfelde of ik daaraan zou beginnen en de dag voor haar verjaardag hakte ik de knoop door.
Er volgden enkele setjes kleertjes.
Omkeerbaar jurkje / Reversible Dress :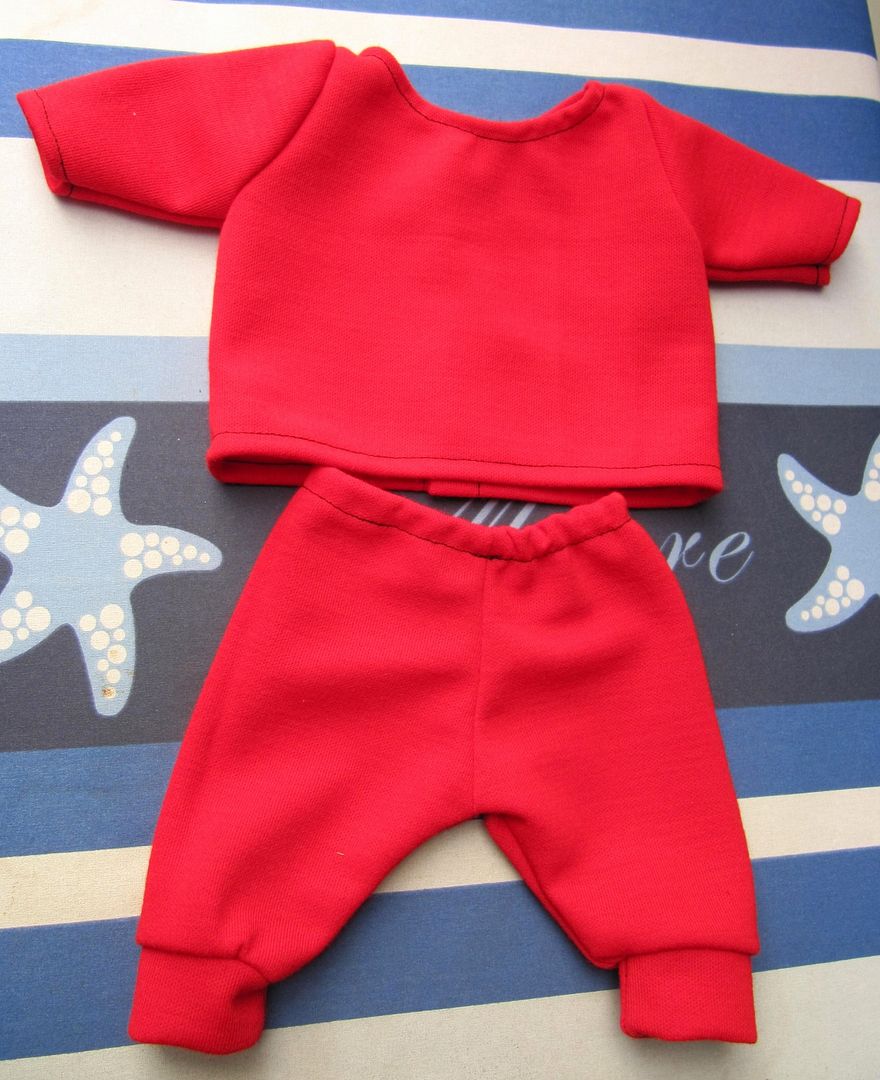 Doll clothes... they aren't completely new for me and yet they were.
When I just started sewing I made a shirt for Jules the cuddle of kindergarten and a few barbie-doll clothes. But that has been a few years, and they weren't regular baby dolls either.
The birthday of a little niece came closer and on her wishlist she had clothes for her doll.
I doubted for a very long time and only decided the day before.
I made a few... and luckily she was very happy with them.