Ooooh, wat is dit een mooi patroontje, en ik denk eens ze zal kunnen stappen dat hier meerdere van gemaakt zullen worden.
Ook dit patroontje mocht ik testen van Little Kiwis Closet.
En zo schattig dat het is.
Het patroontje gaat van maat 6-12 maand (zie je hier op mijn schatje) tot 12 jaar.
Ik zie dit zo voor me als een lentefeest- of communierokje, maar dat duurt hier nog wel eventjes.
Voor dit patroontje heb je een overlock nodig voor een rolzoom te kunnen maken, de overlock gebruikte ik al langer, maar het was wel mijn eerste keer met de rolzoom.
Als je dit patroontje wil aankopen,
klik hier
, nu zit hier voor de release 15% korting op (beperkt in tijd natuurlijk).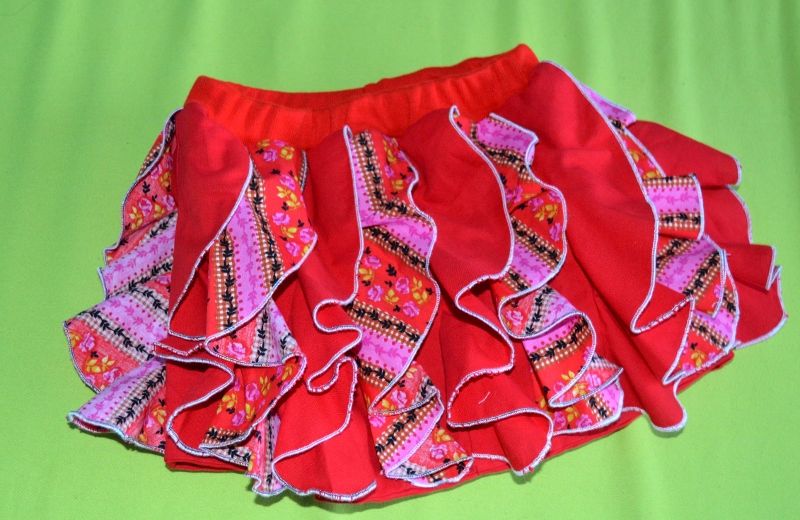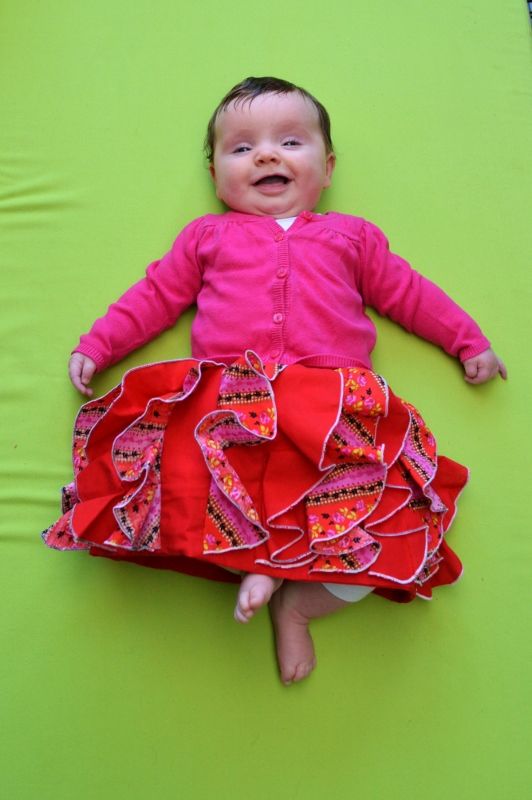 Oooh, what a lovely pattern this turned out to be. And I'm sure there will follow more, once she can stand/walk.
This is a pattern I could test from Little Kiwi's Closet - the Fancy Flounce skirt
It's so adorable.
The pattern starts at 6-12 months (which you can see here on my 4 months old, still a little big, but well, she'll enjoy it for a while) up to 12 years.
For this pattern you'll need an overlock for the rolled hem, this was a first timer for me, but after a few flounces you'll get how it works . If you want to buy this pattern just click (an already applied 15% discount is available for a limitid time).