Superstoer!
Ja zo kun je deze wel noemen, de
Wolf Vest
, alleen de naam al maakt het patroontje stoer en dan nog een stofje zoeken dat bij de naam past.
Zoonlief erin hijsen, en dan een paar stoere foto's. Patroontje is van Pueperita.
En zoals de vorige patroontjes die ik van haar maakte, is ook deze omkeerbaar.
Dus je hoeft er geen 2 te maken, om er 2 verschillende te hebben.
Het patroontje kan zowel met rekbare als met niet-rekbare stoffen gemaakt worden.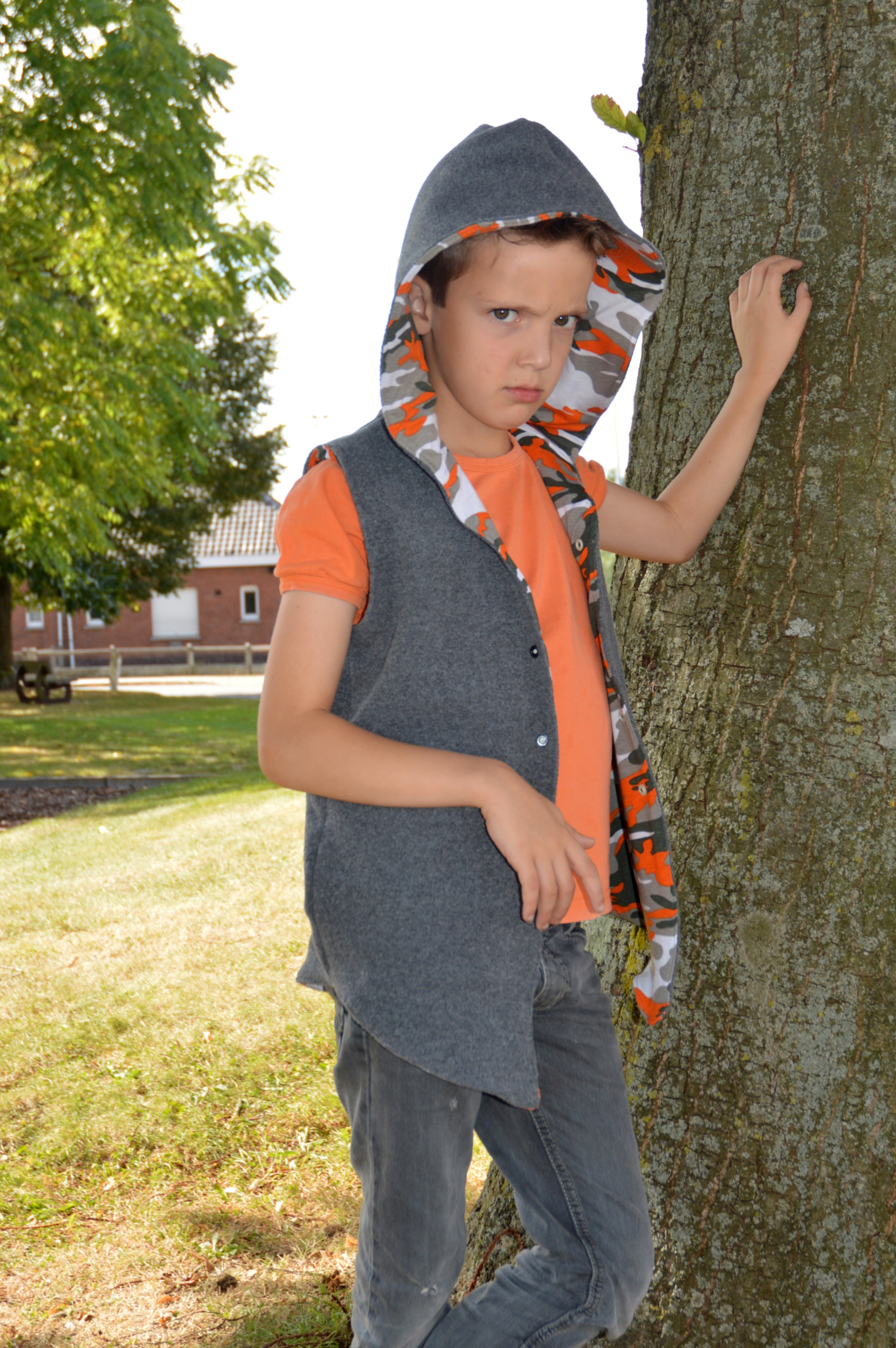 Cool!
That's the least you can say about the
Wolf Vest
. The name alone makes the pattern meant for the cool boys and girls. With the right fabric you can make it the coolest vest in town.
The pattern is a quick make, like all the patterns I made from Puperita and fully reversible. If you want 2 completely different looks, you only have to make one.
A couple of 'cool pics' later and even the son is convinced of the cool vest.
The pattern can be made with woven and non-woven.