Deze 2 leuke mannetjes kreeg ik van
Elieflo,
ze kwam ze persoonlijk in de bus gooien. Sorry dat ik je niet binnengevraagd heb, ik stond net met boodschappen in m'n handen (en daarbij 3 drukke kids). Nog eens bedankt!
These 2 cute men I got from Elieflo. She came and put them in the mailbox. Sorry I didn't ask you to enter, I was fully loaded with groceries... Thanks again!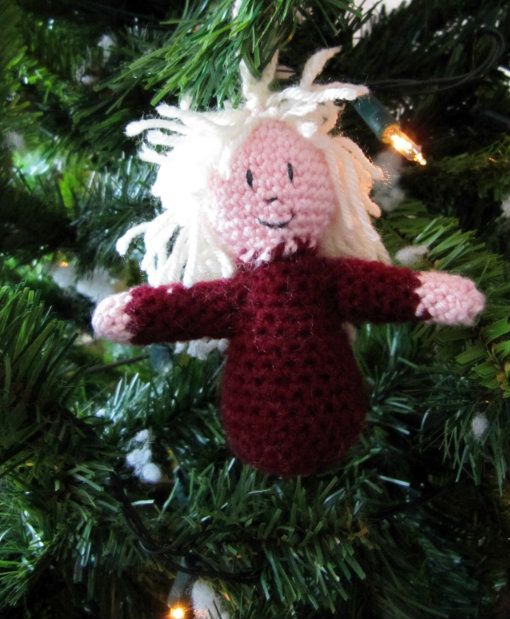 Ze hangen samen met dit zelfgehaakte/bedachte poppetje in de boom.
They're hanging in the tree with this little doll I crocheted.
Voor mijn Secret Santa maakte ik iets, waar ze zelf niet wijs uit raakt :)
Dus speciaal voor jou,
Jessi
: hiervoor is het viltje gemaakt, een mug-cozy
For my Secret Santa I made something, she couldn't figure out.... Especially for you - a mug-cozy