Een echt meisjespatroon met een prachtige achterkant.
Het patroon heeft heel veel opties moeilijk te kiezen wat je zal maken.
Ik maakte de 'gewone' achterkant, niet die met de strik, omdat Niene nog klein is en het nog niet warm genoeg is om de achterkant met de strik te dragen. Ik maakte ook nog het body'tje.
Het patroontje is goed uitgelegd, vergezeld met foto's. En een mooie afwerking.
En ik zal er nog lang kunnen van genieten, want het gaat van pas geboren tot 12 jaar.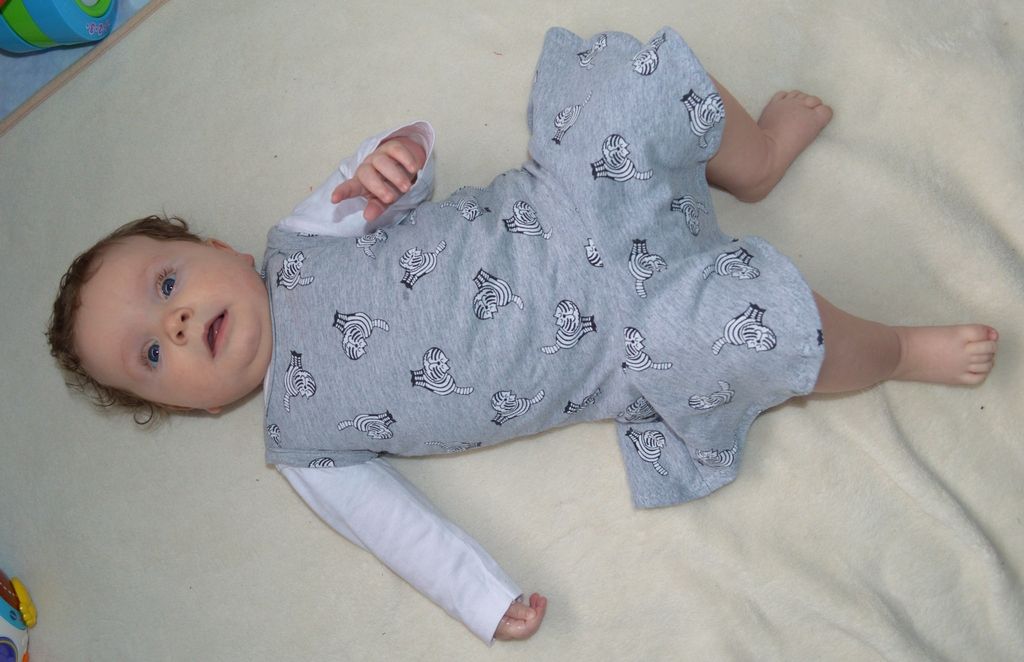 A real girly girl pattern with a beautiful back.
I made the plain back, cause my girl is still little and summer isn't here yet.
I made the onesie with short sleeves and the hip length with peplum, and how cute it is.
The pattern has really good explanation and there's a very clean finish.
I'll enjoy it for a long time, cause the pattern goes from size newborn tot 12y.