Naar aanleiding van de nieuwe clip van K3, een aangepast kleedje voor Niene.
Er kwam wat rekenwerk aan te pas, eerste keer zelf kleedje gemaakt met stroken in de rok in ander kleed en dit dan nog zonder patroon.
Maar onze lieve meid is blij met haar kleedje en danst volop!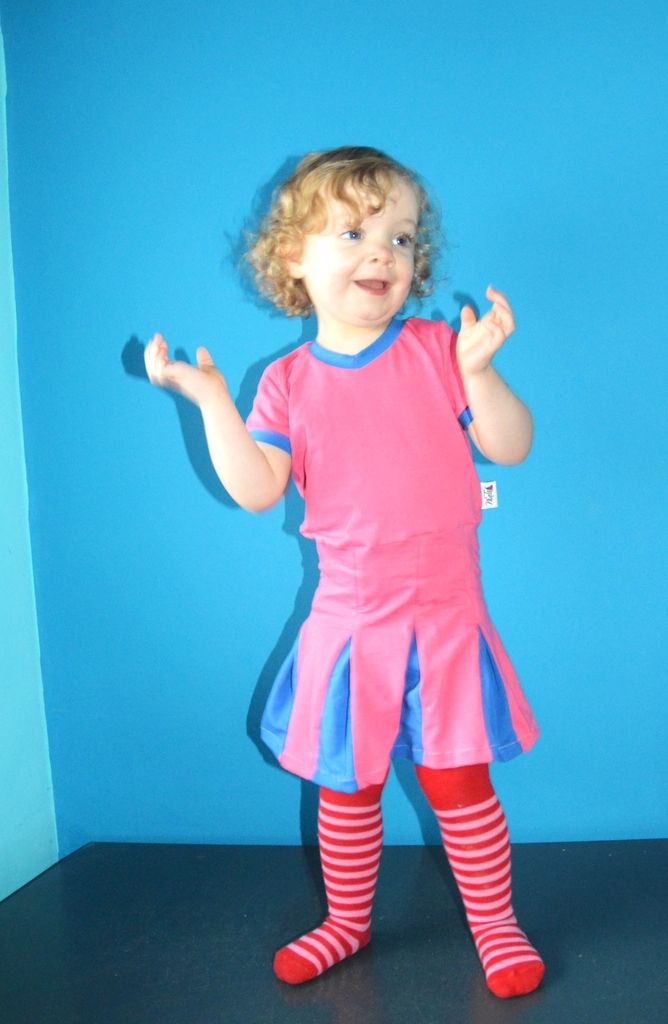 K3 is very famous in Belgium, especially little girls love them. My little girl loves them too. They have introduced their new videoclip 'Play-o' on friday, so Niene got a new dress, inspired by the clip.
It took quite a bit of calculating, first time I made a dress, where the skirt has two colors, and no pattern.
But my little girl loves her new dress and loves to dance while wearing it.