Op verschillende blogs kwamen de lentefeest en communiekleedjes al langsgevlogen.
Voor de feesteling zelf, maakte ik niets (deze had hij al lang van tevoren zelf uitgekozen met papa, hoezo, mama overbodig?)
Voor Niene maakte ik wel zelf het kleedje. Het stofje had ik al een tijdje geleden uitgekozen en ik wist ook al wat ik wilde. De zoektocht naar een glinsterend zilveren paspel en zilveren garen slaagde ook. Het zilveren garen, daar heb ik heel hard op gevloekt, want het brak nogal heel regelmatig (nochtans gutterman)...
Uiteindelijk werd het kleedje wel zoals ik het wou, oef...
On a lot of (Belgian) blogs you could see lots of party dresses. I have a boy who did his 'lentefeest', but he chose his clothes months ago with dad (boohoo).
For my little girl I made the dress. I had chosen the fabric a while ago and knew what I wanted.
The silver thread was a pain, it broke all of the time... but the dress got finished in time.
Patroon : Januu - Norah
Maar ik had nog stof over, zou ik nog iets proberen maken? Ja, uiteindelijk waagde ik me aan iets wat ik in mijn hoofd had.
Lintje zit niet vast, maar gewoon geknoopt, kan dus ook zonder.
I still had 'a little' fabric and wanted to try and make another dress.
The ribbon isn't attached to the dress.
Patroon : Eigen creatie / Mine :)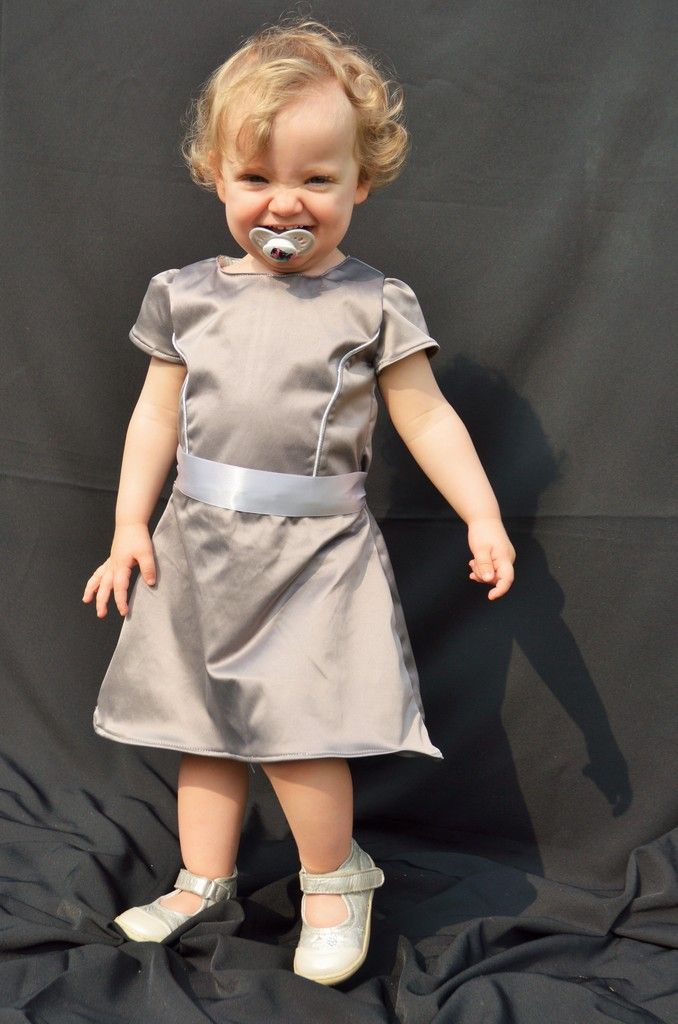 Voor het Lentefeest van neefje maakte ik deze :
I first made this one for the party of a nephew :
Patroon : Januu - Norah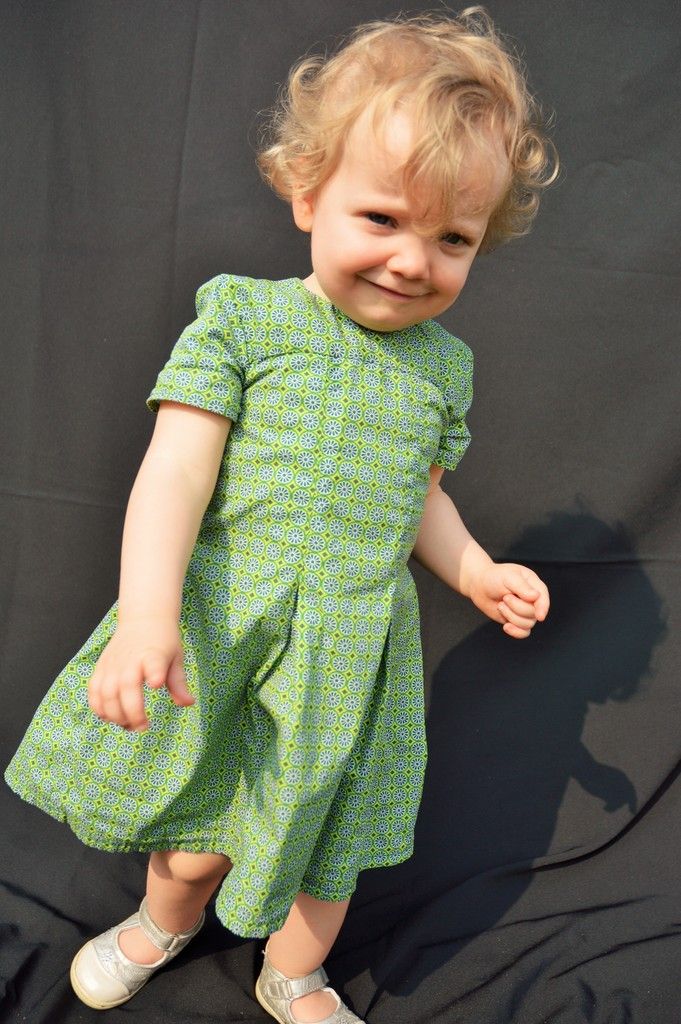 En nee, onze dame had geen zin in foto's, maar deugnietstreken des te meer.
No, this little lady didn't want to pose for the pics, she wanted to roll in the grass and play.