Oooh, wat was ik verdrietig toen ik zag dat de Tinny voorlopig niet beschikbaar was, want net dit kleedje wilde ik maken voor de eerste verjaardag van ons meisje.
Ik zag natuurlijk al een heleboel versies van de vernieuwde Tinny voorbijkomen en ze zagen er gelukkig allemaal superleuk uit, dan maar hopen dat die nieuwe versie op tijd uit zou komen.
Tot.... de oproep er kwam voor testers, natuurlijk wilde ik ook wel meehelpen en ja, hoera, ik mocht ook testen.
Zoveel mogelijkheden, maar eigenlijk wilde ik voor de 'simpele' versie gaan, dat deed ik dan ook, maar ook de simpele versie is super geworden. Dochterlief is er ook heel tevreden mee :)

Als extra'tje mag ik ook een kortingscode meegeven : TINNYTESTER20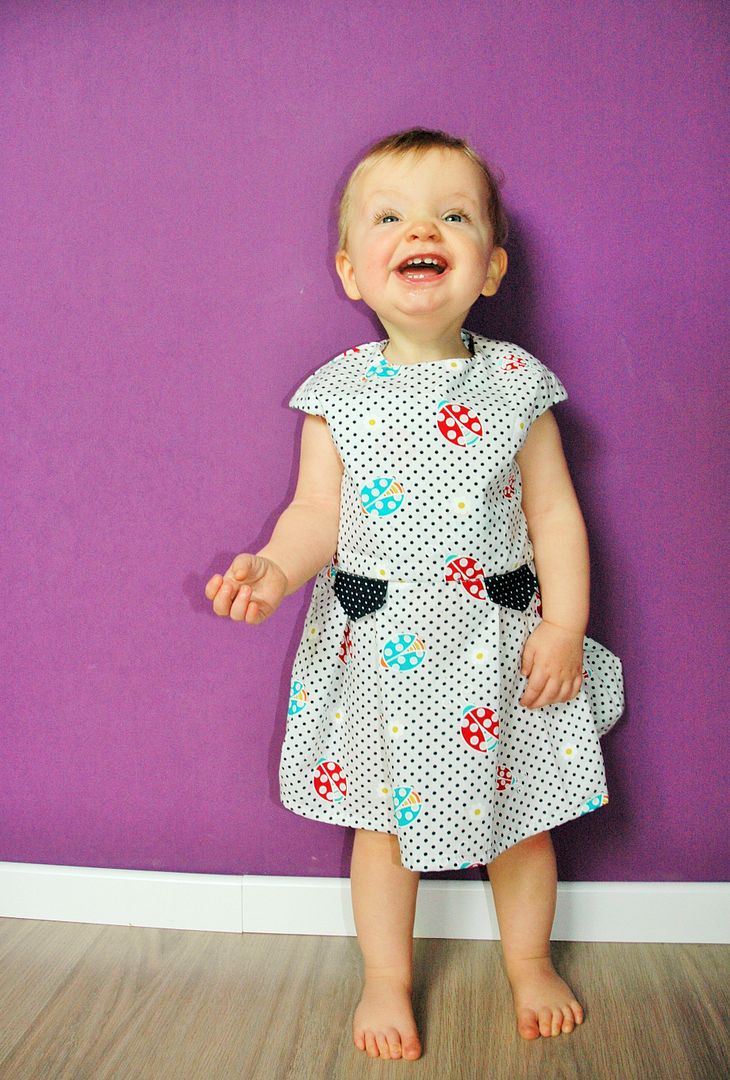 I was so sad when I found out the Tinny pattern wasn't available at the moment, because the pattern was going through a make-over. It was this dress I wanted to make for my girls first birthday.
A lot of cute testversions were blogged and they all looked super. I was hoping the re-release was going to be soon.
But then I saw the call for testers and I hurried to apply. I was one of the lucky ones to get chosen.
The pattern has a lot of possibilities, but I opted for the 'simple' version, which turned out super.
My little girl looks is very happy with it :)
I also can give a discount code : TINNYTESTER20.