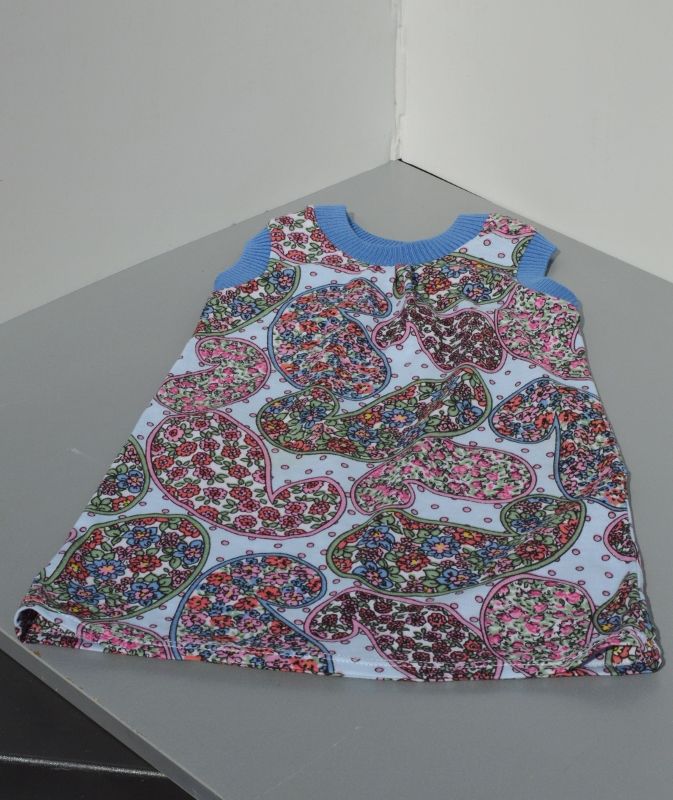 Deze is al een tijdje geleden van onder de naaimachine gerold, maar een 'deftige' foto nemen was nog niet gelukt.
Dit is maatje 18m à 2j.
Zelf heb ik geen kleine meisjes, dus deze is ruilbaar voor 'iets' leuks.
This one was made some time ago, but I didn't make a good picture, untill now. No pictures from a cute little girl with the dress, because there are no cute little girsl here.
The dress is for a little girl from 18 months to 2 years old, if you want to swap for something 'nice', you can mail me
.