Onze jongste vierde vandaag eindelijk zijn verjaardag in de klas. Hij was jarig voor de vakantie, maar was toen ziek. Dus vandaag mocht het..., trakteren in de klas. Hij koos cupcakes, en ik mocht kiezen... Het werden angry birds!
Our youngest boy celebrated his birthday at school today... It was last month, but he was sick at home then. So today he could take cupcakes!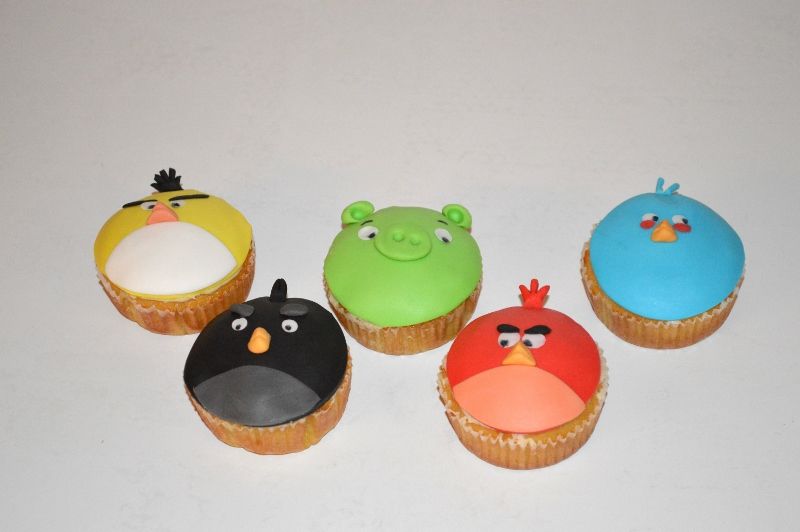 En nog heel vlug de koekjes die we in de vakantie maakten... (hier al half op, en in de doos)
... and we made this cookies during the holidays... (half of them were gone before I could take a picutre)...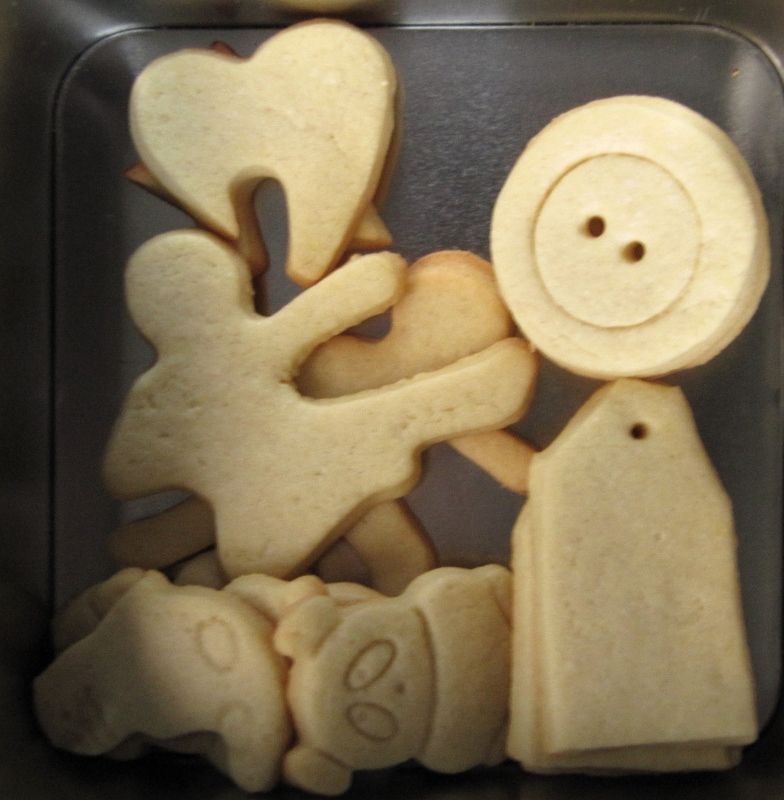 Let op de ninja-vorm :), dat was één van m'n verjaardagscadeautjes.