Gisteren vierde Ilian zijn verjaardag in de klas.
Na lang twijfelen werd het thema voor de taart Lego Ninjago.
Eerst paar foto's bekijken, maar hij vond niet precies wat hij wou... Dus vertelde hij het gewoon, aan de ene kant de groene en aan de andere kant de witte.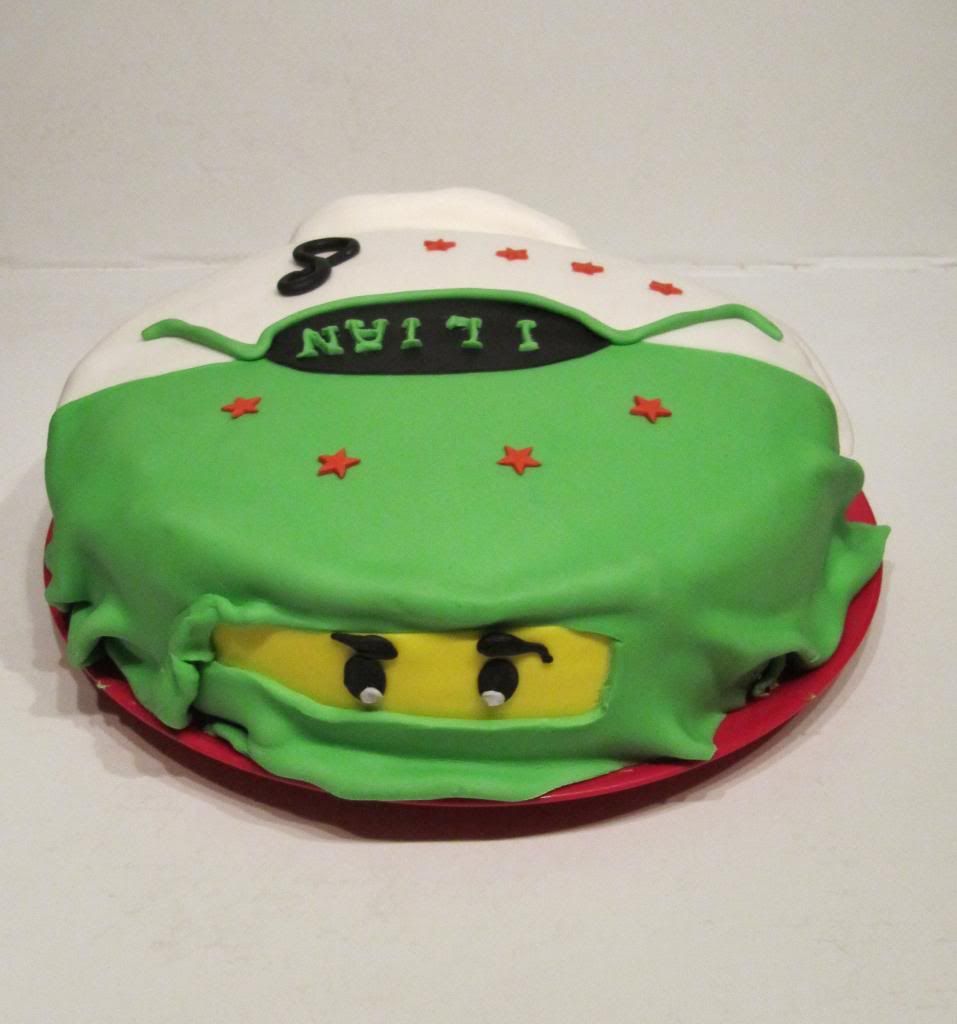 Yesterday Ilian celebrated his birthday at school.
After a long time of doubting, he decided he wanted a Lego Ninjago cake.
One side had to be the white one, the other side had to be the green one.
So, this came out.