Ik maakte deze 2 weken geleden af. De bedoeling was een beertje, maar mijn man en zoon zagen er eerder een muis in. Uitleg van zoon : "Een beer is niet grijs met blauw", heel erg logisch.
I finished this hat 2 weeks ago. It was meant to be a bear, but my husband and son thought it was a mouse. My son said : "A bear isn't gray with blue" what made very much sense, I 've seen lots of mice with gray and blue.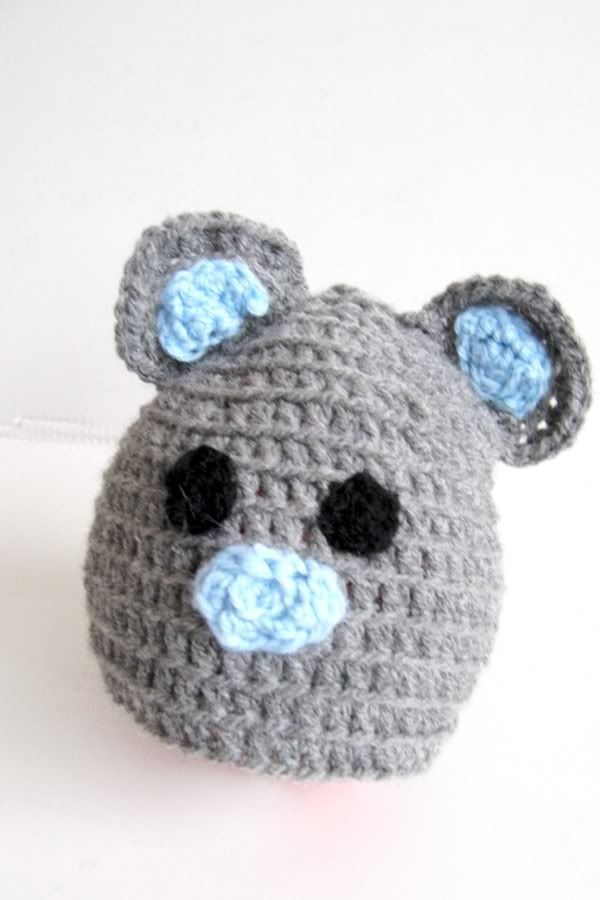 Op facebook kan je nog altijd (en waarschijnlijk nog lang) meedoen aan de give-away... Like Kreatita - Zoek de surprise foto en tag/deel
On Facebook you can still enter the give-away (for quite a while) Like Kreatita - Search the surprise picture and tag/share.