Maandag was er na een herfstige winterpauze, terug de eerste bijeenkomst van 't 7de Knoopsgat.
Ik wilde mijn Van Katoen-tassen proberen maken, had thuis al vlug de lapjes geknipt, en voor de eerste keer tijdens 't 7de knoopsgat maakte ik iets met mijn naaimachine :)
Thuis heb ik de randjes toch nog met de overlockmachine afgewerkt.
Dit zijn ze geworden
Monday was the first meeting of "'t 7de Knoopsgat" after a winter stop.
I wanted to try to make the bag(s) of "Van Katoen". At home I quickly cut the fabric. For the first time during a meeting I made something with my sewing machine.
At home I finished it with the serger.
This is how it turned out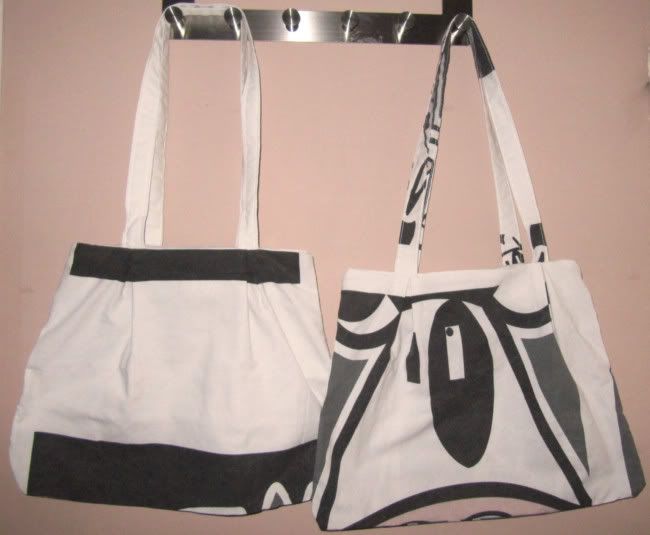 Die gaan dus binnenkort op de bus.
These are going in the mail soon